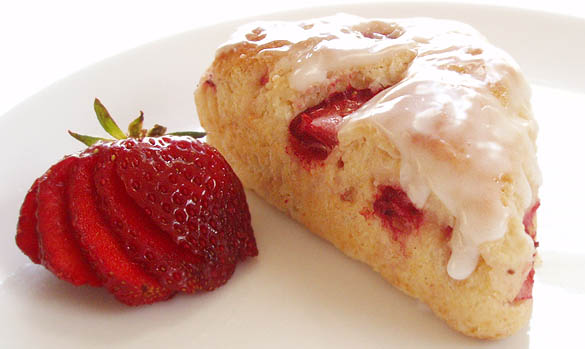 INT. MR. R'S MANSION–LIBRARY–MORNING
Mr. R., Lauren, and Miss A. are meeting with a DIRECTOR, dressed casually in jeans and a baseball cap. There is no shortage of smarmy AGENTS in the circle as well.
Caryn sets down a dish of warm scones with the icing still dripping down the sides. Mr. R. immediately grabs one and returns to his slump in his chair. Miss A. wears a perpetual smile as she listens, but keeps a distrustful eye on Caryn.
LAUREN
Of course this would be a fabulous collaboration for everyone involved.
DIRECTOR
I'm glad you think so.
AGENT
Okay, let's get to the point. Let's talk numbers.
Caryn finishes setting up some coffee cups and quietly sneaks out.
INT. KITCHEN–CONTINUOUS
Caryn has barely begun to tend to the baking remnants when the door swings violently open and Mr. R. storms in with Lauren confidently on his heels.
MR. R.
I never said that I wanted to do this movie!
LAUREN
Don't worry. We haven't signed any contracts. We're just talking.
MR. R.
It doesn't matter! I don't even like the script.
Caryn inconspicuously slips to the other side of the kitchen.
LAUREN
Look, it really isn't the time to be discussing this. Do you want to blow the whole deal?
Mr. R. sighs and looks out the window.
MR. R.
I just wish I was allowed to make my own career decisions for once.
Lauren opens the door again.
LAUREN
We'll talk about it later.
Mr. R. reluctantly follows her out, leaving Caryn alone to ponder her own career decisions.
Strawberry-Yogurt Scones
2 cups flour
3 TB. sugar
2 tsp. baking powder
1/4 tsp. salt
1/4 tsp. baking soda
4 TB. butter, cold, cut into 1/2 in. cubes
3/4 cup chopped strawberries
3/4 cup plain yogurt
Frosting:
2 TB. half and half
confectioner's sugar
1. Preheat oven to 425 degrees.
2. Stir together dry ingredients. With a pastry cutter or two knives, cut in butter until mixture resembles coarse crumbs. Stir in strawberries. Stir in enough yogurt to be able to form dough into a ball (up to 3/4 cup).
3. Turn dough onto floured surface and with floured hands, knead a few times. Press dough into a rectangle, about 1 1/2 inches thick. Fold rectangle into thirds, like a letter. Press dough into 9-inch round. Cut into 8 equal triangles.
4. Place scones into scone pan or on a cookie sheet covered with parchment paper. Bake until golden, about 15 minutes. Remove to rack to cool.
5. Whisk confectioner's sugar into half and half, adding more sugar until desired consistency is reached. Frost scones while warm.
Makes 8 scones.