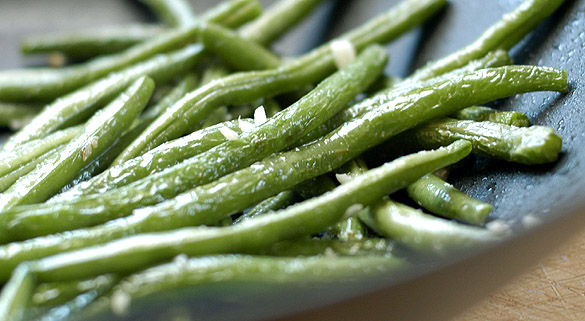 INT. MR. R.'S HOTEL SUITE–NIGHT
One fantastic dinner is spread out on the table before Mr. R., Miss A. and Lauren. Enough food for twice their number. But the trio doesn't even notice the extensive preparation as they are absorbed in the company of each other.
MISS A.
(laughing)
And if he didn't yell "Cut!" when he did, I thought I was going to die!
MR. R.
I'm fairly certain he did that on purpose.
Laughs all around.
MISS A.
This movie just gets more insane every day.
Lauren sits back and smiles contentedly.
LAUREN
Let's just hope it earns us all an insane amount of money.
The conversation continues, the food gets cold. But it doesn't matter to Caryn because unbeknownst to anyone in the room, she has snuck out.
INT. CARYN'S ROOM–SAME
Caryn stands before the mini-bar fridge in her room. She has emptied out the tiny bottles and chocolate bars and replaced it with some of her own groceries.
A bag of green beans ages gracefully on the middle rack, but Caryn selects it anyway. She snags a head of garlic that also looks like it has seen better days.
Hot oil heats in a wok, rigged up to a hot plate. Caryn sets about cleaning the green beans. She is hungry and tired. She has big plans for these beans.
INT. MR. R.'S HOTEL SUITE–LATER
Most of the cast and crew on this movie are asleep. Caryn, however, is cleaning up the vast mess that was left for her. She periodically grabs one of her green beans, now transformed into a salty, garlicy creation.
Mr. R. enters wearing a plush hotel bathrobe tied loosely at his waist and drying his wet hair with a small towel. A green bean hangs from Caryn's mouth when she spots him. She quickly munches it up.
CARYN
I thought you went to bed.
MR. R.
Nah, just in the shower. What are you doing here so late?
She pauses in her work and contemplates his question.
CARYN
Mr. R., I really think I need some time off. When we get to Ohio tomorrow, I'd like to take two days for myself.
The seasoned actor lowers the towel from his head with the precise amount of concern.
MR. R.
Um, sure. Take whatever you need.
CARYN
Great.
The pair stands in silence for a moment. Caryn considers the pile of dishes still on the table.
CARYN (CONT'D)
Okay, good night.
She grabs her green beans and answers his previous question by a quick exit to her room.
Uncle Barry's Garlic & Green Beans
My Uncle Barry, born and raised in China, is one of the best cooks I know. He has many perfected dishes in his repertoire, but he is always willing to experiment. This dish is one of the most requested at family dinners. Use a wok as a frying pan if you have it.
1-2 lbs. of green beans
3 tsp. finely chopped garlic
vegetable oil
salt
1. Remove the tips and strings of green beans.
2. Soak the green beans in water for about two minutes and drain off the water.
3. Heat enough oil to cover beans until very hot. Deep fry the green beans until there are wrinkles (about 3 to 5 minutes).
4. Remove the beans from frying pan and drain off oil from pan.
5. Add garlic to pan and roast for 30 seconds. Add green beans and salt.
6. Let garlic and green beans sit for about 2 minutes (over low heat, to get the garlic flavor). Serve.