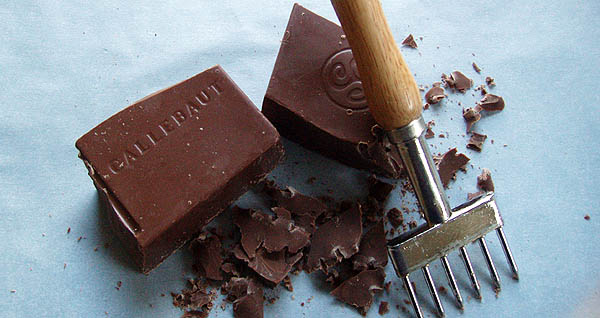 INT. CROWDED WAREHOUSE STORE–DAY
Winnie and Caryn push a small cart through narrow aisles, trying to maneuver around the myriad of customers, some dressed in full chef attire.
CARYN
Do you see it?
WINNIE
Maybe by the gadgets on the back wall.
CARYN
I already looked there.
Winnie stops suddenly at a shelf of fine and rare teas.
WINNIE
Oooo!
She picks up a nicely packaged bundle to examine. Caryn continues to push the cart down the aisle and slows when she sees a shelf full of quality chocolate. With hardly a glance at the labels, she fills the bottom of the cart with a solid variety.
Caryn rounds the corner to the refrigerated wall and adds vegetable, beef and veal stock to the cart. Winnie appears again, loaded down with arms full of spices, olive oils and cheeses.
WINNIE
How much do you get to spend?
CARYN
No limit. Just gave me a credit card and said to buy what I need.
WINNIE
In that case, I think we should stock my kitchen too.
Caryn gives Winnie a glance.
CARYN
You're a lawyer. Please try to act like one.
Winnie takes over pushing the cart.
WINNIE
Right. Let's stay focused here.
The girls stroll through the store, adding various artisan food items and an assortment of gadgets.
CARYN
Wow! Brioche pans for a dollar.
Winnie is down the aisle peering closely into a bin.
WINNIE
Look! Is this it?
She holds up a small six-pronged fork that looks like it could bale doll-sized hay. Caryn's face lights up.
CARYN
Yessss!
Winnie tosses it in the cart, but Caryn pulls it out again to twirl in her fingers.
CARYN (CONT'D)
It's just like the picture in Bon Appetit. I have a new friend.
Winnie rolls her eyes as Caryn makes cooing noises at her toy.
WINNIE
Let's get out of here before we have to get another cart.
CARYN
Right. We'll come back next week.
Surfas
8825 National Blvd.
Culver City, CA 90232
310-559-4470 ph.
Hours
9AM-5:30PM Mon-Fri.
9AM-5PM Sat.