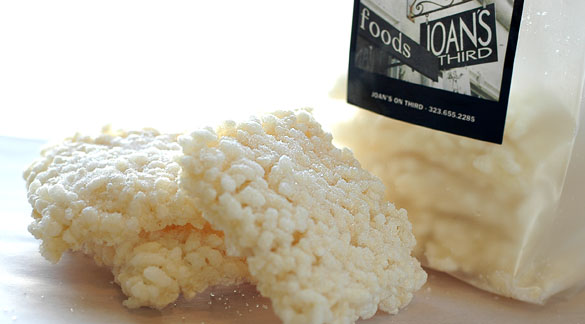 INT. CARYN'S APARTMENT–BEDROOM–MORNING
The radio BLARES at the very second that it changes to 6:30AM. A hand reaches out and smacks it so hard that it turns off.
INT. BEDROOM–LATER
Only half a face is nestled into a plush pillow. The other half is obscured by a warm quilt that happily smothers the rest of the body too.
Punky, perched upon his throne of the other pillow, wakes and stretches his front paws out onto the half face. A hand pushes down the covers, revealing a groggy Caryn underneath. She swats away the paw on her face.
Punky stands up, hunches his back and walks out the stretch. He sniffs Caryn's face before giving her nose a dry, sandpaper lick.
CARYN
Cut it out, Punky.
She squeezes her eyes tight for a second before they pop open wide. Sunlight is already bouncing on the bed.
Caryn bolts upright and spins to the clock: 10:30AM!
CARYN
Crap, crap, crap!
She jumps out of bed, sending Punky flying from the room. She SMACKS her toe into the nightstand.
CARYN
OW!
She hops into the bathroom. The dust settles in the sunlight as Punky cautiously peeks back through the bedroom door.
EXT. CITY STREETS–LATER
The Honda elicits a chorus of horns as it squeezes in and out of traffic. Caryn, with sopping wet hair, is too engrossed on her cell phone to notice.
CARYN
No, Flora, don't tell him anything! I'll be there in a twenty.
She tosses the phone on the seat and grabs her mascara from her purse as she barely misses the bumper of a pretty Ferrari she carelessly cuts off.
INT. CAFE–MOMENTS LATER
The narrow and brightly lit room is packed. Caryn takes advantage of two chatty and oblivious women to manuever herself ahead of them in line. She peers at the virtual array of sumptious fare in the shiny glass cases: a myriad of fresh salads, grilled vegetables almost too perfect to eat, macaroni and cheese cut into thick, gooey squares.
As she waits for the man ahead of her to finish placing his order, she stands on her toes to get a look at the other counters further down the line. On one end is a glass case filled with a half dozen different kinds of cupcakes and an assortment of muffins and scones. The case on the other end of the store displays desserts so decadent, it's hard to tell exactly what they are. Caryn eyes a few selections covered in rich, dark chocolate.
WAITER
Next!
Caryn gives the waiter her best Chesire-Cat grin.
CARYN
I need your help.
INT. MR. R.'S KITCHEN–LATER
Caryn dashes in with a couple shopping bags labeled "Joan's on Third." Flora takes them from her hands and immediately starts unpacking them as Caryn grabs serving trays from the cabinet.
They pop open the plastic containers and dump the contents into bowls: curried chick peas, lentil salad, crisp green beans, mushrooms and walnuts. Caryn lines the bowls up on the tray and garnishes it with fresh french bread. She rushes out with Flora following with plates and silverware.
INT. KITCHEN–MINUTES LATER
Caryn re-enters, now much calmer. She takes a deep breath and finishes unpacking the bags. She arranges a couple cupcakes and scones on another tray. Finally, she opens a slightly opaque bag of crisped rice squares. She stacks them neatly in the center of the tray and steps back to examine the arrangement.
Pleased, she crunches into a rice square of her own and takes the tray to her waiting boss.
Joan's On Third
8350 West Third
Los Angeles, CA 90048
323-655-2285 ph.
HOURS: Monday-Saturday 10AM-8PM; Sunday 11AM-6PM
I've only recently discovered this absolute gem of a restaurant and gourmet marketplace. If you're in a pinch for something good enough to serve to guests, this is the place to go! The food is outstanding and prepared with expertise and an eye towards perfection.
They also have a small selection of artisan grocery items. The puffed rice squares (pictured) are a sort of rice crispy bar for grown-ups, toasty and light.
Check out their gorgeous site for more information: Joan's on Third